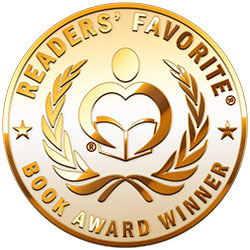 Reviewed by K.C. Finn for Readers' Favorite
Die Every Day: For the Rest of Your Life is a work of thriller fiction featuring espionage, action, and conspiracy, and was penned by author Gordon Bickerstaff. The work is best suited for the mature adult reading audience due to the presence of explicit language, scenes of graphic violence, and some references to sexual violence. Zoe Tampsin, an agent working for the Lambeth Group, is called in to convince a murder suspect to plead guilty when it seems like the suspect is threatening to reveal secrets that could topple the government to secure his own freedom. But when Zoe actually gets into the details of the conspiracy herself, she becomes the next target and faces an unimaginable dilemma.

Author Gordon Bickerstaff has crafted a masterpiece of conspiracy thriller fiction with tons of thrills and spills to entertain readers from cover to cover. Zoe was a useful and well-developed central protagonist who made decisions rooted in both logical and emotional reasoning, which made it easy to relate to her. I also found the dialogue particularly engaging and helpful in explaining many of the exposition details of the plot without the need for huge blocks of complex prose. This allowed the story to move at a fast pace which is sure to keep readers engrossed and wanting to see what happens next. Overall, I would definitely recommend Die Every Day to fans of well-penned thrillers with engrossing characters and for anyone looking for an excellent series of espionage books to delve into.