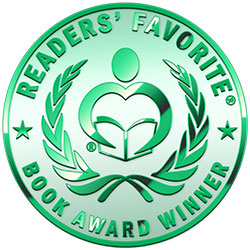 Reviewed by K.C. Finn for Readers' Favorite
Directive One is an espionage thriller work of fiction for adults and was penned by author Scott Shinberg. The book is the second installment in the Michelle Reagan series of spy thriller novels and follows the heroine in her mission to rescue the CIA Director as part of a dangerous plan. But with a fully prepared and well protected military base standing between her and her objective, Michelle Reagan may be forced to enact the closely guarded secret instructions of the titular Directive One. What results is a high octane tale with plenty of intrigue, high stakes action, and military hijinks.

Author Scott Shinberg presents an excellent addition to the action and military genres along the lines of those who enjoy Tom Clancy, Robert Ludlum, and Andy McNab, but with a distinct twist in the central figure of a powerful and capable heroine. Michelle Reagan is a powerhouse of a woman who still retains a truly feminine narrative quality, without pandering to any particular trope of the genre. With this core strength, the novel takes shape in both the plot and the atmosphere around her. The elite soldiers and operatives of the team are well-drawn characters with realistic behavior and dialogue, which adds to the heart-in-mouth feel of the action, as though we are rooting for real people when we read about them. When this is coupled with the tense descriptive power of the action scenes, it results in a well-paced thriller not to be missed. Overall, Directive One is a highly recommended read for thriller and spy novel fans everywhere.