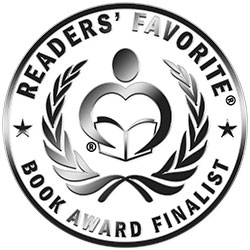 Reviewed by Raanan Geberer for Readers' Favorite
D'mok Revival: Descension by Michael Zummo, the third volume in a trilogy, continues the story of Rhysus Mencari and his fight, along with the Human Coalition, against the violent and sadistic Nukari. As the book begins, Mencari finds himself stranded and falls through a space rift into a world that has been isolated from the rest of the universe. Once there, Mencari finds that he shares a common ancestry with the inhabitants of this world — the ancestry of the D'mar. Mencari seems to fit in, but one powerful individual won't accept him. Eventually, he flees, taking along Speru, a young man who, like Mencari, has superhuman abilities. They rejoin Mencari's crew and go from one planet to another, always at odds with the Nukari — and their fearsome Beasts!

I found D'mok Revival: Descension by Michael Zummo to be an entertaining science fiction novel on a grand scale. If you like Star Wars, you'll also like D'mok Revival. The characters are well-drawn and entertaining; they range from humans to artificial-intelligence entities like "Mini-T" to a robotic dog. The Nukari are absolutely villainous, and as for their Beasts, let's just say you wouldn't want to meet one of them in a dark alley. While some of the elements of the book are frightening, others are humorous, such as the discovery of a space hub where all the mechanical junk from the spaceway seems to collect. The fact that the action takes place on many worlds, not just in one place, gives a variety to D'mok Revival: Descension that will keep readers' attention. D'mok Revival: Descension is a well-written space adventure novel, one that will definitely be appreciated by sci-fi fans.