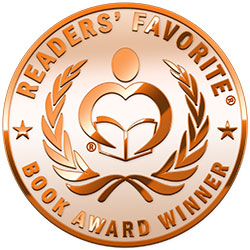 Reviewed by Rylanne Burdette for Readers' Favorite
In the adorable story Do Ants Wear Pants?, Gabrielle Grice talks about different animals by asking questions about them. "Do foxes sleep in boxes? Do goats ride in boats?" These are just two animals that the author writes about in this book! There isn't much of a plotline, but it works in its own way, and I thought that it was great. Each page is just one question written with a corresponding illustration. They automatically draw the eye and make the story something special with the drawing style and bright colors. This is a cute book that easily brought a smile to my face.

Do Ants Wear Pants? was such a fun little book to read! The illustrations were captivating, and I loved seeing the myriad of animals depicted in the different pages. Gabrielle Grice crafted a sweet story that is both simple and fun. It was easy to read, and I think that this book could be a great tool to use when teaching young children how to read. The illustrations drove the story, and they connected well with the questions that were asked on each page. Everything tied together in a great way, and I honestly could have read another fifty pages of Grice talking about different animals. I think this is a book that all young children could fall in love with as they read it, and I would recommend that parents and kids read it together. This book gets a five-star rating from me!