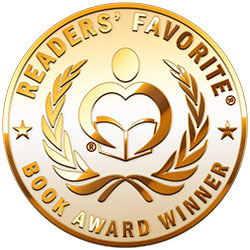 Reviewed by Vernita Naylor for Readers' Favorite
Donkey's Kite: A Horse Valley Adventure (Book 2) by Liana-Melissa Allen is a children's picture book about perseverance, motivation and the willingness to be open to others. This book is full of beautiful illustrations and is part of the Horse Valley Adventure series. The three little horses, Lax, Jack and Max, are brothers that decided to go out kite flying with their friend, Donkey. As the three brothers were diligently creating and designing their kites, Donkey immediately began to have problems. It appears that no one was aware of his problems, so they did not offer to help, nor did Donkey seek help from his friends. Donkey's kite was too flimsy and would not fly, but Donkey was persistent. Eventually, he met Gusty the goose, who helped Donkey to be able to fly his kite like his friends, Lax, Jack and Max.

Donkey's Kite is a wonderful story that children will love just like I did. The beautiful message conveyed in Donkey's Kite will make children not only want to read the story, but it will become one of their favorites so that they will want to read it over and over again. Donkey's persistence and his ability to allow someone to assist him with his dilemma are paramount in resolving the hardship that he was experiencing. Children will learn and discover that there are times in life when help can sometimes come from unknown places, and that they must be open to it.