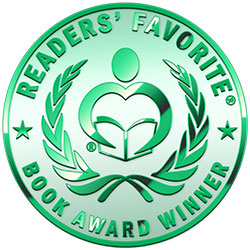 Reviewed by Anne-Marie Reynolds for Readers' Favorite
Dragonflies at Night by Anne Marie Bennett is 'More Than a Love Story.' If you wanted any proof that a mother's love never dies, this is it. Savannah owns a party planning business and, although she lost both parents at a young age, she is forging ahead with life, surrounded by her surrogate family of friends and co-workers. But Savannah is hiding a secret, a fear of falling ill and dying. That's why she won't have a family – she's terrified of leaving them all alone. But her mother is there, watching over her and, when a dragonfly crosses Savannah's path, she feels a deep connection to her mother. Recording artist Ben is lonely. Nobody wants to know him for who he is, only what they can get out of him. Ben and Savannah meet at a yoga retreat center and are immediately drawn to one another, seeing in each other what others don't. But when they have to leave the retreat and return home, it's in opposite directions. Can they make it work? Can Savannah really put her fears to one side? And what is the message Savannah's mother and dragonflies have for them?

Dragonflies at Night by Anne Marie Bennett will leave you feeling warm and tingly inside. A love story with just a touch of the paranormal, this is a story about loss, fear, hope, and redemption; a story that will convince you we all have a soul mate somewhere – we just have to find them. The characters are wonderful, real people that you come to feel you know personally, experiencing their pain and their joy. It's a lighthearted story with plenty going on, both between the two main characters and in their separate lives and, although it is a fictional story, it feels as though you are a fly on the wall, witnessing the lives of two lonely people coming together. There is more to this world and life than we know of and this story might just leave you looking for your own clues that someone from the other side is with you too.