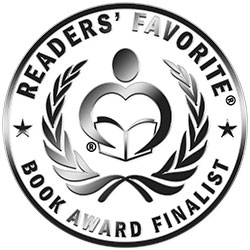 Reviewed by Shrabastee Chakraborty for Readers' Favorite
Thunder and lightning evoke a sense of dread in our minds, no matter how old we are. But not many of us know the reasons behind them. In his epic fantasy novel Dragons in the Clouds, David Blair explains that lightning is nothing but the jet of the white-hot, fiery stream a dragon emits, whereas thunder is its reverberating roar. Dragons used to roam the earth freely until King Arturus decreed their slaughter, following the death of his best knight at the hand of a carnivorous one. The all-powerful wizard, Merlinius, sends the herbivorous dragons to inhabit the clouds to save them from extinction. But will the bloodthirsty humans support his noble cause? What will happen to Rago, the beloved dragon friend of young David?

David Blair has conceived a thrilling fantasy tale that spans both the past and the present. The aura of mystery and fear surrounding the dragons is palpable from the very beginning. A gradually escalating conflict between the dragons and the humans keeps readers on edge. When a shocking betrayal threatens Merlinius's cleverly devised plan, we shudder to imagine the terrible fate awaiting the innocent dragons. When a devastating battle ensues between the herbivores and the carnivores, the course of the war alters with every breath, making us eagerly await the end. However, a strong friendship between a young boy and a young dragon provides a beacon of hope in this world full of greed and deceit. I would recommend Dragons in the Clouds to any young adult reader who appreciates fantasy.