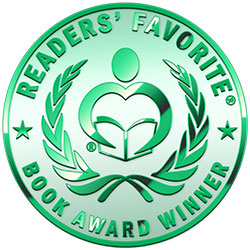 Reviewed by Carine Engelbrecht for Readers' Favorite
Drinking from the Trough: A Veterinarian's Memoir by Mary Carlson takes the reader into the world of veterinary science. When teacher Mary meets and (later) marries Colorado vet student Earl, she is motivated to study veterinary medicine herself and subsequently open her own feline-only practice. Besides a life vocation, they also share a love for horses. Over the years, an eclectic and highly individual cast of animal characters passes through their lives, leaving hoof and paw prints all over their lives and hearts. There are the two mares - Frannie, a pretty, petite prima donna on hooves, and Marcie, rock-steady but with a heart of gold, as well as the later additions, Scoot and Hannah. To that, add two high-octane huskies - are there any other kind? - whose antics brought heart-stopping moments and laugh-out-loud disasters that any dog owner can empathize with. And then there are the cats - patients and partners - each with their own compelling back story and defining moments. One even gets a chapter to present his own perspective.

For a pet owner like myself, Drinking from the Trough by Mary Carlson makes for fascinating reading. There is just the right mix of humor, cuteness, respectful insight and informative content to make this a generally good read. If you are squeamish, you may not want to know everything about what happens inside your pooch or kitty (sorry, Dr. Mary - dog and cat). If you are planning a career in veterinary medicine, this book will give you a good idea of what to expect from the difficult training period, as well as the reality of practicing. What is truly admirable is the grace with which Carlson writes about death - the passing of beloved pets and valued family members of the human kind. It is a topic which many people find difficult to broach at all. Yet the author demonstrates that it is through knowledge and honest self-expression that we can create an atmosphere that preserves a proper respect for the dignity of life through a better understanding of its frailty.