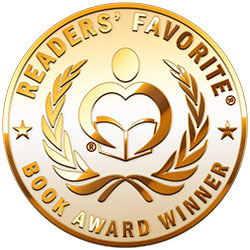 Reviewed by K.C. Finn for Readers' Favorite
Drum Beats, Heart Beats is a work of non-fiction that is written in a memoir style by author Maria Nhambu. This work completes a memoir trilogy chronicling the journey of culture, empowerment, and identity of the author: the Dancing Soul Trilogy. After the harrowing experiences in a biracial orphanage in Africa's Child and the promise of a fulfilling new life in America's Daughter, we come to a moment where the author wishes to connect both her past and present on a journey of self-discovery to Tanzania. What results is an emotive and thought-provoking account of how we form our identity, and how our place of birth and early experiences may shape us far more than we first think.

Author Maria Nhambu recounts an emotive and passionate tale of desiring to know more about her roots, heritage, and family in this highly compelling and atmospheric memoir. The author is extremely open with her audience, and the prose invites us to explore the various dichotomies of identity within the writer as a result of the experiences which life has shaped. Though there are struggles and harrowing and emotive moments, overall this is a story of triumph and empowerment, and a search for balance and understanding within oneself. Nhambu writes with eloquence on the biracial experience across different countries and changing times, and the narrative is sure to bring nostalgia, comfort, and education depending on the different reading ages that come to it. Overall, I would highly recommend Drum Beats, Heart Beats as an uplifting and fascinating memoir for one and all.