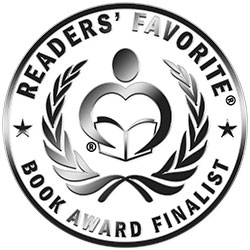 Reviewed by Pikasho Deka for Readers' Favorite
Duke of Knight is the first book in the Gentlemen of Knight series by Elizabeth Johns. After the death of her mother, Emma Lancaster's life takes a turn for the worse as her father gambles away their family fortune, forcing her to take drastic measures. Seeing her plight, her godmother, Lady Violet Umbridge, refers Emma to her nephew Lord Rowley Knight -- the Duke of Knighton -- to hire her as a governess for his youngest sibling, Lady Eugenia. Initially skeptical of his motives, Emma slowly acclimatizes herself within the Knighton household. As the circumstances bring the two of them closer, Emma becomes increasingly desperate to hide her past from Rowley. But when Rowley's brother, Lord Heath, gets himself shot in a duel, the Knighton siblings and Emma are forced to travel to London, where Emma's past comes back to haunt her.

If you're a fan of Jane Austen novels, you will fall in love with Duke of Knight. Author Elizabeth Johns' historical fiction romance/drama is filled with wit, humor, and heart. The narrative flows smoothly, and the plot has its share of twists to keep you glued to the pages. The characters are well-realized with lively personalities to make them pop out of the pages. Emma and Rowley's relationship drives the narrative forward and is the primary highlight of the plot. Emma's tenacity and vigor to overcome overwhelming odds make her a riveting protagonist, and you instantly start rooting for her. I thoroughly enjoyed Duke of Knight. I recommend it to readers who enjoy period romance novels.