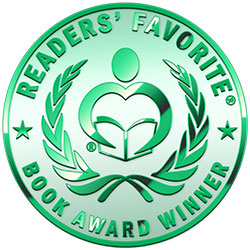 Reviewed by Susan Sewell for Readers' Favorite
Three teens try to outrun unknown agencies, a mysterious viral infection spreading across the earth, and ape-like creatures in an effort to fulfill a task commissioned in a dream in the thrilling young adult science fiction novel, Edge of Light by Jay Antani. Dev Harrison is a small child when his physicist father's lab explodes during a compromised experiment, and he vanishes without a trace. Ten years later, Dev starts experiencing a recurring dream where his father shows him the location of a hidden item. When meteors explode over his city, Dev feels the urgency to follow the directions portrayed in his vivid dreams. Accompanied by his two best friends, Dev sets out on a journey to uncover the enigma behind his nighttime visions. Simultaneously with the trio's departure, a viral infection devastates the region, and they discover that at least two unidentified individuals are stalking them. Can they fulfill their mission? Or will they fall victim to one of the many dangers the world now faces?

Starting with a bang, Edge of Light by Jay Antani is an action-packed science fiction novel. Beginning with the dramatic opening paragraphs, the plot's drama and suspense continue to accelerate until coming to a climactic and heart-stopping conclusion. With the extreme situations and the characters' reactions, I was hooked from the first page. Not only are the protagonists well-developed and relatable, but the plot is also flawlessly executed. Containing alien creatures, unspecified agencies, and quantum physics, it is a remarkable novel, and I loved every aspect of the storyline. It is an edge-of-the-seat adventure that will enthrall everyone who enjoys books filled with action, drama, and suspense.