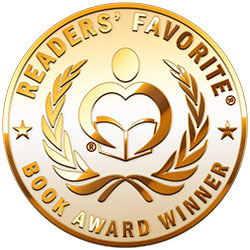 Reviewed by Philip Van Heusen for Readers' Favorite
WOW!! This book just blows me away. Trisha K. Campbell not only has an interesting topic, but she has wonderful writing skills. In Eight Was Enough, she tells how God led her and her husband, Dave, on an interesting journey of building a family composed of three natural-born children and five special-needs adoptions. If you have any connection with children who have special needs (I refer to them as differently-abled), then you will love this book. If you have a child, then Trisha's advice and examples in this book can help you be a better parent. If you have multiple children, then this book is an essential read for you. The house rules, peg system, and co-parenting tips presented by Trisha are some of the best parenting tips I have ever read.

I was a Christian minister and pastoral counselor for more than thirty years. I wish I'd had this book to give to my clients back then. Trisha K. Campbell has written what will become a parenting/family classic in Eight Was Enough. This book is real. It is not just theory. It presents parenting in all its nitty-gritty. Success as well as "failure" is given. Along with parenting skills, this book will increase any Christian's faith. It will encourage the reader to follow the direction of the Holy Spirit and trust God to provide where He leads. I highly recommend this book to all. Trisha's style is engaging and inspirational. She does not toot her own horn, although she could. However, she does focus all praise on God Who gave her and Dave the guidance and strength needed to take care of such a large and diverse family.