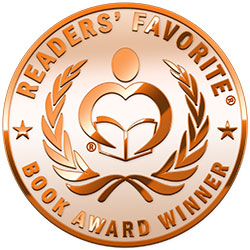 Reviewed by Jamie Michele for Readers' Favorite
Ella McBella in the Dark, written by Laura Pells and illustrated by Peter Trimarco, is a children's book that follows the titular character as she faces her biggest fear. Ella is a happy, active child who enjoys the outdoors. She rides her bike to the park after school where she plays and immerses herself in the surrounding nature. As it comes close to the time when Ella needs to return home, she begins to feel anxiety, knowing that the setting sun is a precursor to her having to go to bed. She immediately fears the shadows that start to form as she races home, distracted momentarily by a wonderful dinner. When the lights are out, Ella is confronted by the sights and sounds that give rise to her fear of the dark, which ultimately leads to her seeing what it all really is and creating a safe space for herself to make each new bedtime less scary.

There are so many reasons why I love Ella McBella in the Dark, even as an adult. Laura Pells taps into an intense fear I suffered from myself as a child, which was so great that before even reaching the first grade I wore a sleeping mask to avoid "seeing" whatever was or was not there. Like Ella, I had to take steps to overcome this on my own, which is where this book really stands out in the crowded field of children's literature. We know that Ella obviously does not live by herself, as her mom snuggles her while reading Ella a bedtime story. But after the lights are out, there are no parents who swoop in and assure Ella it's all fine. There's no soothing. There's just Ella, her teddy bears, and her fear. Ella endeavors to find other things to divert her attention. She turns on lights and finds comfort in an environment she crafts on her own. The lyrical, rhythmic narrative is fun and engaging, and Peter Trimarco brings it all to life with sublime, full-color hand-drawn artistry. All of these brilliant elements come together perfectly to turn Ella, her fear, and her small acts of courage into a fantastic read. Very highly recommended.