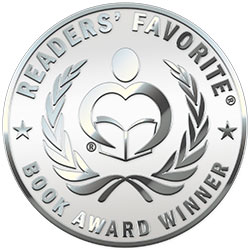 Reviewed by Samantha Gregory for Readers' Favorite
ElsBeth and the Freedom Fighters by J Bean Palmer is the story of a young witch called ElsBeth, who lives in the human world. She goes to a human school and must hide what she can do from everyone around her. As well as dealing with schoolwork, bullies and the perils of being a witch, ElsBeth also has to contend with Ms. Finch, her horrible teacher. She constantly picks on ElsBeth and embarrasses her in class when she gets an answer wrong. She faces a new threat when she goes on a school trip and one of her classmates is kidnapped. ElsBeth sets out to rescue him along with the help of a ghost - Captain Thomas Jacques. ElsBeth must use everything she has learned from her witch grandmother to save the day.

J Bean Palmer has written an engaging and entertaining story with ElsBeth and the Freedom Fighters Cape Cod Witch Series. This is the second book in the series and ElsBeth has been on quite an adventure in book 1. ElsBeth is a great character and I enjoyed reading about her. She may not be the most skilled witch, but she is always eager to help those in need. I liked how the author worked in a few lessons along the way like a math question. It's a fun way for kids to learn without realizing they are. The story moved at a good pace and I think that kids would enjoy reading this book. I would recommend it.