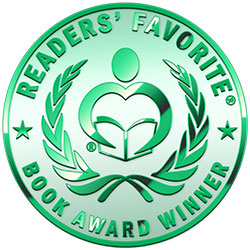 Reviewed by Pikasho Deka for Readers' Favorite
Emotional Magnetism by Sandy Gerber is a self-help guidebook to help readers improve their communication in their personal and professional lives and forge better connections. A marketing expert who founded one of the fastest-growing companies in British Columbia, Gerber used to have problems co-parenting with her second husband and often struggled to communicate with her ex-husband. That is until she applied her professional strategies in her personal life. Emotional Magnetism is all about what people need. Through this book, you will discover the Four Emotional Magnets, Safety, Achievement, Value, and Experience, in great detail and learn how to utilize aspects of those Magnets in your everyday relationships. While Emotional Magnets can shape your life, they may also shift as you age and your priorities change into something other than when you were younger.

Author Sandy Gerber outlines some valuable principles to help readers increase their personal intimacy and strengthen the bonds of their relationships. Emotional Magnetism also showcases how Empathy, Authenticity, and Positive Regard work together to create positive relationships. At the end of each chapter, there are questions to engage the reader with the relevant Emotional Magnet topic discussed within the chapter. Gerber's writing style is crisp and concise, and the narrative structure feels well organized. Apart from the informative content, Gerber also provides citations to various other books and articles that deal with the emotional aspects of relationships. Overall, I found Emotional Magnetism to be an enlightening read. If you're having trouble communicating or connecting with others, I highly recommend it.