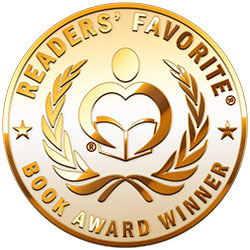 Reviewed by Lex Allen for Readers' Favorite
Seventeen-year-old Willow holds tight to her imagination, the one thing Dominion can't control, and she holds dear to the stories her Mom and Dad have told her about freedom in America before Dominion took over. Her parents' faction, the Crows, has strongholds across the country and one of these is very close to the Dominion stronghold that has kept her incarcerated for her entire life. An escape plan is in progress and Willow hopes that once her family escapes, her free life will begin in End of Crows.

The comparisons of Willow to Katniss Everdeen of Hunger Games fame are clearly evident as Willow's talent as a fighter and her determination to win come to the surface. Without training of any kind, she displays great skill in the use of a variety of weapons as well as her bare hands. But, Willow possesses more than these physical abilities and as the story unfolds, her supernatural gifts become more evident and specific to the plotlines. Also like Collins, R.A. Lingenfelter writes tight, straight-to-the-point sentences and paragraphs that propel the reader through each event and scene without undue and unnecessary detail.

In particular, Lingenfelter's ability to build characters simultaneously to the ever-increasing tension of the primary plotline is evidenced by her multiple appearances at the top of Amazon's bestseller lists. End of Crows, while standing on its own, is also the perfect lead novel in the four-book series. Highly recommended for readers who enjoy fast-paced action/adventure stories with hints of the supernatural and powerful lead characters like Willow!