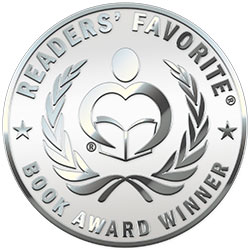 Reviewed by Kim Anisi for Readers' Favorite
Fable (Unfortunate Fairy Tales) by Chanda Hahn is the third book in a very interesting and exciting fantasy series for young (and not so young) adults. If you would like to enjoy the story as much as possible, I'd recommend you read UnEnchanted and Fairest first. In Fable, Mina and her mother move into a big house after their old apartment on top of a Chinese restaurant has burnt down, with her little brother in it. Everybody assumes he is dead, even though no remains have ever been found. Mina then learns that it all was a plot to get her attention because she had ignored her job of 'killing' fairy tale creatures for months. Her brother has been taken to the fae plane and it will not be easy for Mina to get him back, especially because the decisions she must make will have an effect on others, too.

I've read all books in this series so far and enjoyed Fable by Chanda Hahn just as much as the other two books, even though I have to admit that I sometimes thought Mina was acting quite dumb in this installment. Sometimes you simply roll your eyes at her behavior - but I guess she's a teenager, so maybe I simply can't see things from her perspective anymore. And sometimes even intelligent people do dumb things.

During the book, the readers will quickly have their own suspicions about what might happen and why it might happen but you'll have to wait until the end of the book to actually have your fears or hopes either confirmed or completely crushed. I certainly don't regret a single minute I spent with Chanda Hahn's books and will surely read the fourth installment once it's out on the market.