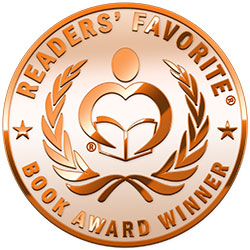 Reviewed by Trudi LoPreto for Readers' Favorite
Fade Out: Behind the Mic Mysteries Book 1 by Laurie Fagen is three mysteries in one. Lisa is a young radio journalist trying to make a name for herself by investigating the crimes she reports on. We follow Lisa as she helps a daughter and son search for their missing father by working with the police and never giving up on finding him alive. Lisa is also busy looking for answers in the suspicious death of a woman found in her burned mansion. She also will not stop until she uncovers the answers as to why a bank executive was found murdered. Lisa finds herself in several scary situations, but never says quit. Adding some lightness to the story are the two orphaned baby kittens she takes home in an effort to keep them alive. When Lisa is not busy searching for clues, she is presenting a mystery podcast about two people who enter a very unusual fun house at the carnival and find fear and death as they search for a way out.

The best part of Fade Out was following Lisa, the radio journalist, and getting a real life glimpse into her world. While I did enjoy Fade Out, it was hard to follow at times. There was a lot going on at once, but it lacked a real element of suspense. I am not sure how much value the podcast added, though it had some good mysterious elements. I found this book to be entertaining and will continue to follow the Behind the Mic Mysteries. I look forward to sharing in Lisa's next adventure in book 2.