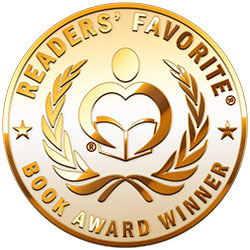 Reviewed by Emily-Jane Hills Orford for Readers' Favorite
The Yukon Quest is one of the toughest races on the planet. Mushing a sled with a dog team over the most unforgiving landscape between Yukon and Alaska, over mountainous terrain and in unthinkably cold and violent winter conditions, this is not a race for the faint of heart. Kyle Walker is a rookie musher, but his team of Carolina grays, a rare breed of dog from the lowlands of South Carolina, is a winning combination and Kyle knows it. With his lead dog, King, and a powerful bond between him and his dogs, this rookie is a good contender to challenge the reigning champion. But a sudden storm halts the race in its tracks and a heart-rending tale of a mother and two girls trapped in the storm gives Kyle and his team an even bigger challenge as he mushes out to rescue them. Life is more important than winning trophies.

Wesley Banks' powerful novel, Faith in Every Footstep, challenges the notion of power, strength and the need to be the best, to be the winner. The main character, Kyle, is on a quest that is more life threatening than the endurance required for a famous dogsled race. His quest is one of self discovery, to find out who he is and why he's risking his life in the frigid wilds of Yukon. It takes another Faith to set his path clear, to explain what he struggles to understand: it's his fear. It's not a fear of inadequacy, but rather a fear that he is more powerful than most people and that he doesn't do anything with that power. As this Faith explains: "The way you stand among the dogs like a sunset hovering over the ocean, providing endless light and warmth. To sway the very soul of the dogs. That is your gift." The powerful bond between a human and a dog is one that takes a lifetime to understand and a supreme storyteller to unravel. This story is a vibrant and exciting journey, following a quest more powerful than life itself.