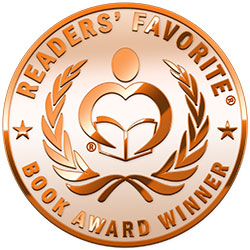 Reviewed by Susan Sewell for Readers' Favorite
A stable and balanced walk with zero falls should be everyone's goal, but as we age, our agility and steadiness decrease. Can we prevent the loss of our stability? Is there anything we can do to restore our balance and once again enjoy moving? Falling Is Not An Option (A Way to Lifelong Balance) by George Locker provides the principles behind excellent balance and methods to move without the fear of falling. Included in the book are exercises that everyone of every age can practice to help them improve their balance and stability. With Postural Retraining exercises focused on activating and using postural muscles to ensure stability, taken from techniques used in the martial art form of T'ai Chi, this book gives the reader the simplest tools to create a secure lifestyle. Even if you are using a walker or other means of support, this book is meant for you as well as the athlete. Including instructions and clearly depicted exercises, everyone has the opportunity to enjoy an upright and fall-free life!

Falling Is Not An Option (A Way to Lifelong Balance) by George Locker is a revolutionary health and fitness reference manual that benefits everyone who wants to build and maintain a steady and mobile lifestyle as they age. Mr. Locker has created an enlightening and uncomplicated guide that explains why we need to work on our balance and the detailed instructions on how to improve it. Presented with photographic illustrations and easy to follow instructions, the exercises are simple enough for everyone to understand and execute. The glossary at the end of the book is the perfect addition that assists those who are unfamiliar with some of the words and terms used in the text. Informative and inspiring, everyone who wishes to grow old gracefully without the worry of falling will want to own this book. Beautifully presented. I can hardly wait to try the techniques!