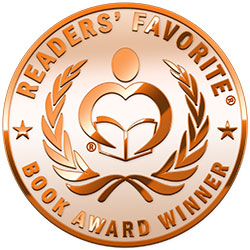 Reviewed by Charles Remington for Readers' Favorite
Fallout is a fast-paced spy thriller with roots in the partitioned Berlin of the 1980s and a joint operation that went badly wrong. Today, a former high-ranking officer has put together a team of highly professional killers to wipe out those responsible. The team includes one of the victims of the failed operation who had been brutally tortured and was thought to be dead. The narrative moves from locations in the USA, Canada, England, Russia and an extensive number of European settings, including of course Berlin. Using short succinct chapters, author William Hunter weaves a complex tale of double-dealing and deceit. After the death of an innocent victim in the USA, the deputy head of the British secret service, MI6, realizes that he was the intended target and the race to stop the killers becomes personal. Working through layers of old intelligence and tracking down those involved in covert operations during this period, he pieces together an incredible plot to protect an important 'asset' at the time. Many blameless operatives lost their lives and the killing is continuing to this day. Can the oddly-named Banastre Montjoy identify the 'mole' behind the current killing spree and put an end to the bloodshed?

It is difficult reviewing a book like Fallout as the twists in the plot and slowly revealed mysteries in the narrative need to be protected. That having been said, I can confirm that William Hunter has produced a brilliantly thought-out, well-researched thriller, the detail of which quite takes the reader's breath away. He handles a large cast of characters with skill, ensuring that their positions and backgrounds are clearly understood and the many locations in which the action takes place are brought to life with lucid, accurate descriptions. The central characters are well-drawn and if there are some graphic scenes of violence, they are nothing that would not be expected in this type of novel. An astounding achievement and a worthy addition to the genre. A great read for the spy thriller enthusiast.