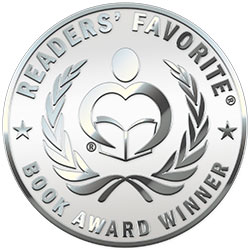 Reviewed by Natalie Soine for Readers' Favorite
Fetch Me a Hangman by R. G. Ashcroft is set in Clayton County in 2014. Mayor Reynold Ford and his wife Katrina have two children, Hillary and Katherine. When tragedy strikes the family, Brandeis Fields, Esq. is assigned to defend the accused, Aaron Tait. Sheriff Randy Stiner collects evidence against Aaron but could have been misdirected. With the help of attorney Bill Williams as co-counsel, Brandeis interviews witnesses who may prove his client innocent. His assistant Janet, wife Adair, daughter Becca, and son Peter may also unwittingly provide information pertaining to the case. Brandeis and Reynold have an unpleasant history which may impact Aaron's case if Brandeis cannot remain objective. Aaron has no option but to put his faith in the very legal system that could count against him.

Fetch Me a Hangman is a thrilling, suspenseful story filled with mystery and intrigue. Author R. G. Ashcroft has created a novel second to none. The characters are well defined and easy to relate to, from old Ms. Twigg to Judge McConnell. The story is filled with twists and turns as Brandeis uncovers layer upon layer of surprising evidence both for and against his client. Ashcroft keeps the reader enthralled from beginning to end trying to predict the outcome of the court case. The scenes and locations are beautifully depicted, especially the parks and stately homes. I thoroughly enjoyed the way Ashcroft portrays Brandeis and his sense of humor, as well as his "down-to-earth" old-school persona. All-round, a fantastic novel highly recommended to everyone.