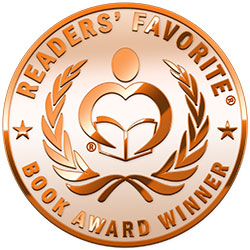 Reviewed by Asher Syed for Readers' Favorite
Find the Helpers: What 9/11 and Parkland Taught Me About Recovery, Purpose, and Hope by Fred Guttenberg is a memoir penned from the depths of grief to help readers see what we might be able to overcome, even when it feels impossible. In this profoundly honest and raw work, Guttenberg shares his experiences with loss. The first and most poignant is the loss of his daughter Jaime, who was murdered during a school-shooting rampage while a student at Marjory Stoneman Douglas High School. She was fourteen. Four months prior, Guttenberg lost his 50-year-old brother to pancreatic cancer that came in the aftermath and was a direct result of 9/11 debris particles at Ground Zero. Now an activist, Guttenberg has channeled his anger, his grief, and his loss into a selfless mission, one where he is committed to fighting for the legacy and protection of those who are no longer here to protect themselves, and those who might not be with us in the future—unless there is meaningful, quantifiable change. "...I can't even imagine the courage it takes to do what you do, but thank you for turning that grief into safety for other people." - Speaker Pelosi to author Fred Guttenberg

As a British man who had always viewed the United States from the safe distance of a country where only 11 people died by gun violence during the same year that America lost tens of thousands, I did not quite understand the severity of American gun violence until I married an American woman. The first time I visited her family in Seattle, I watched her niece try to balance while standing on a toilet seat. She said it was what she had just been taught to do if there was an active shooter at the school and she was hiding in a bathroom. She was four years old. Fred Guttenberg took me even further and allowed me into the heart of a father and a brother who has suffered unimaginable pain. The writing is flawless and the journey is engrossing in a way that most memoirs are not. Equally moving is Guttenberg's push in seeing laws are written, such as the path to "Jaime's Law". Then, there are the moments of fury I felt as a reader where Guttenberg describes politicking and intentionally placed roadblocks. The politicians who say things like "I understand" and a one-term POTUS who used a State of the Union speech to advance racism over the true national emergency: gun violence. It is beyond comprehension that this is a conversation that even needs to be had, but I am so grateful for courageous individuals like Guttenberg for continuing to fight the good fight. I am also grateful for Find the Helpers and would give it a whole bucket full of stars if I could.