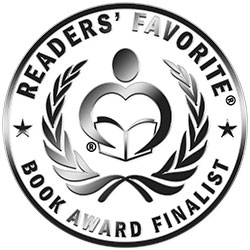 Reviewed by Tiffany Ferrell for Readers' Favorite
Karen hasn't been back to her hometown in South Caroline since her twin brother killed himself years earlier. Getting a call from her alcoholic mother on the day she finds out her husband has been seeing another woman, she heads back to the place where she grew up to see the father that abandoned her and her brother when they were kids. Karen immediately is confronted by her memories of the past and the people she left behind. From an ex-boyfriend that decided to let her go rather than making the journey to California, to the best friend who didn't care to keep in touch after her brother James' death, Karen tries to keep her feelings in check during this brief visit.

I enjoyed reading Finding James by Nancy Blaha. I thought it was a very realistic storyline and a plot with very relatable characters. It was really easy to get into the story and feel the heartbreak Karen was feeling about her husband and then finding out about her father. It's a lovers' triangle, but it has a very unique and different approach which made it easier for me to enjoy. Romance typically isn't my genre, but I found myself enjoying Finding James and following Karen's journey back to her hometown and the road bumps and issues she faces finally coming home to see her sick father. I think Nancy Blaha has created a wonderful story of heartache, first love, and forgiveness. It's a book I would recommend and I cannot wait to read more of the author's work.