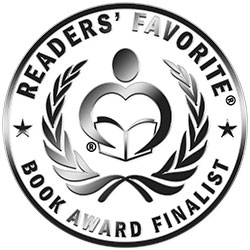 Reviewed by Paul Johnson for Readers' Favorite
Why was one of Hollywood's premier producers bludgeoned to death with his own Oscar? Ex-LAPD detective Anthony Carrick is hired to quickly find the killer to save the studio as much embarrassment as possible. Then a second murder adds to the situation with a multitude of possible suspects: a beautiful wife, an equally beautiful housekeeper, the wife's lesbian lover, the dead man's attorney, or his personal assistant. The list goes on and on, and that doesn't include some mobsters to whom the dead man owed a lot of money. But to make things a little more complicated, Anthony is working against time. Tinsel Town's image must stay pure, so he is pushed to solve the murder before the tabloids publish a story (which is often more fiction than fact) that shines light on the seediness of the Hollywood scene. And he has to get it done before LAPD Homicide solves it for him.

First Feature is a very well written book, and I really liked the character of Anthony Carrick. However, I did find, in some instances, the scenes were rather long with a lot of dialog. For me this seemed to slow the action down. While I'm all for good, sometimes humorous, banter between the protagonist and the other characters, I did find on occasion that I was ready for it to end sooner than later. The characters, however, were very well portrayed; and as the story unfolded, the reader gets a glimpse of each and the possible motive each could have had for doing the deadly deeds. With the exception of the couple of things I've noted, overall First Feature is a good story and quite a good read.