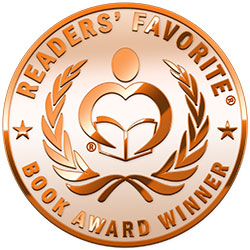 Reviewed by K.C. Finn for Readers' Favorite
Fly Girl is a work of fiction in the thriller sub-genre and was penned by author Bill Hellman with Sali Gear. Suitable and accessible for all reader types thanks to its clean content, this exciting tale of a female fighter pilot was inspired by Gear's own experiences in the Navy. Our protagonist is Rawley West, whose own piloting career takes many twists and turns as life throws intrigue and challenges at her again and again, especially when she's offered a new position in the CIA. As she uncovers secrets which lead her to learn more about her own family, so begins a thrilling adventure with plenty of action, high stakes thrills, and family drama.

Author team Bill Hellman and Sali Gear have crafted a really excellent slice of life that takes elements from real experience and transposes them into an ultra-high-stakes novel that truly packs a punch. I liked the realism of the characters especially, because everyone who appears in the book has their virtues and their flaws, making for a grounded cast of characters amid the exciting twists of the plot. The lexical choices are dynamic, making for a cinematic atmosphere that describes the action scenes well. When the interpersonal and dialogue-driven moments take over, we see the unfurling of a great internal mystery too when Rawley learns about her family business. Overall, I would highly recommend Fly Girl for fans of military fiction and terrorist thrillers, as well as those who enjoy well-rounded character pieces with plenty of personal drama.