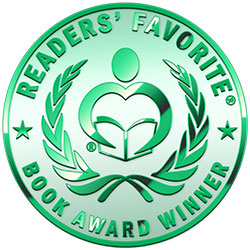 Reviewed by Bernadette Longu for Readers' Favorite
In Foulshot by Susan Fleet, the reader's attention is caught from the very first page and is held until the very last one. The characters of Richard Bauer, Benny Green, Macaroni Man, Jackie, Homicide Detective Frank Renzi, Tony Coppola, Kelly, Alexi, Nicolas and Martina Zurik, and their son Nicky form the cast around which the story revolves. There are also many minor characters that aid in the telling of the story by taking the detective close to solving three murders -- a bookie, a mob member, and an NBS ref in a New Orleans club -- but the answers remain just out of their reach. Is this sports betting gone wrong?

The author has again used her magic in turning this well-written and fast-moving murder/detective story into an adventure with the most unusual twists and turns. There are times when the reader is on the edge of their seat and then will be profoundly sad with certain outcomes. Susan Fleet incorporates the Mafia, both the Italian and Russian, each being noted for not taking prisoners and seeking revenge at the least injury inflicted. Susan uses her characters in the most interesting, exciting, and usual ways, showing the weaknesses and strengths of each character and how they overcome these to try to fight another day. Sometimes they succeed and sometimes they don't but all these twists and turns in the story hold your attention so that you will not put down Foulshot very easily once you start reading. If you do stop, you will keep wondering what happened next and will be heading back to read more. I enjoyed this book very much and hope to read more from Susan Fleet. Thank you for an exciting story well worth more than one read!