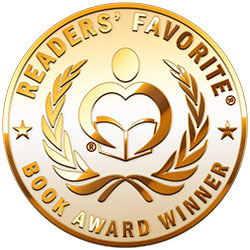 Reviewed by Divine Zape for Readers' Favorite
Freckled: A Memoir of Growing up Wild in Hawaii by TW Neal is a mesmerizing memoir that takes readers on a somewhat hilarious ride through the life of the author raised by hippie surfer parents. Born in 1965, Toby quickly discovers that her hippie parents are more attracted to the waves along the shores of Kauai, Hawaii than settling down and building something stable. Toby's parents struggle with mental problems and addiction, living from tent to tent, and occasionally returning to Kauai. The narrative is filled with adventure, with beautiful moments, like when Toby catches an octopus with her bare hands. While there are exciting moments in the narrative, she craves a normal life, but can she find a place in conventional society?

Filled with grit, an enduring sense of resilience, and humanity, this narrative explores the limits of human freedom in a unique childhood set against a fascinating landscape. The author captures beautiful images of the setting right from the start, allowing readers to see the world from the eyes of the child she once was. "Sand. Big yellow mountains of sand. So much, and a long way, a giant tabby cat napping in the sun. Mom's holding my hand and I'm naked because we're going swimming..." The writing is atmospheric, laced with insightful commentaries that capture the spirit of the time. The voice has something intriguing about it, a mixture of knowing and naivety that reflects childhood. Freckled: A Memoir of Growing up Wild in Hawaii is a memoir that reads like fiction; the occasional moments of humor combine with the focused writing and the emotional strength of the narrative to make for a great reading experience.