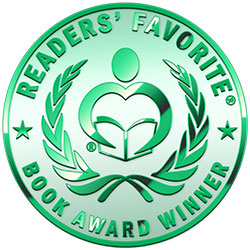 Reviewed by K.C. Finn for Readers' Favorite
Free From Sin is a work of fiction in the mystery, suspense, and psychological thriller sub-genres. It is intended for the general adult reading audience and was penned by author Karen Ann Hopkins as the opening novel to the Possum Gap series. In this truly gripping story set in the Kentucky countryside, we encounter three central female protagonists as their lives collide in the most unpredictable way. As one troubled new adult seeks happiness at any cost, another woman falls prey to dangerous manipulative influences. And it's all left the local sheriff Sadie Mills to pick up the pieces before it's too late.

It is always so refreshing to read a strong female-led work of crime fiction, especially when the cast of characters is as rich and varied as those that author Karen Ann Hopkins has so lovingly crafted. I particularly enjoyed the portrayal of the good-natured Lucinda Coblentz, a character I would not typically be drawn to, because the depth of psychology and empathy behind her characterization really drew me into her plot and made me care deeply for her welfare and that of her family. Every character in Free From Sin is given this vivid and well-considered developmental treatment and, when combined with the tense and exciting events of the plot, it makes for a mystery read that's impossible to put down. Overall, I wouldn't hesitate to recommend Free From Sin to fans of well-penned crime, thriller, and mystery fiction. A truly unmissable read.