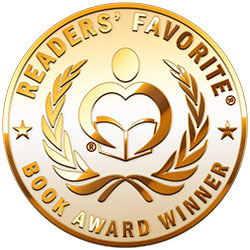 Reviewed by Melany Constantinou for Readers' Favorite
Dagny and Brad are trying to work through their grief after their baby girl, Emma, died. Dagny is struggling to make sense of things, feeling raw with grief and confused about her relationship with Brad. Brad is trying to forget the bad feelings and wants very much to renew his relationship with Dagny. He suggests they go away for a while to gain some perspective on their lives and bring them closer together again. He hires a yacht to sail from enchanting Indonesia to the beautiful Maldives. He believes the time on the ocean might help them both find peace and wholeness again. Brad is excited to go on this trip. Dagny is quite reluctant, her feelings being tainted by her recent trauma of having lost her baby girl, and also by past experiences that leave her only with feelings of dread about being on the water for so long and away from humanity other than Brad. In Furious: Sailing Into Terror by Jeffrey James Higgins, Dagny's reluctant feelings end up being far from paranoic. From the moment they leave the harbor in Bali, and their yacht glides away from civilization, a terrifying and perilous journey awaits them. All of Dagny's initial feelings of dread and anxiety become a real nightmare when she finds herself alone on a yacht she hardly knows how to sail, with Brad who has suddenly fallen ill and turns into a predator hunting for his prey in the middle of nowhere.

Jeffrey James Higgins's Furious: Sailing Into Terror very skillfully drew me into a nightmarish place where his characters struggle to understand each other's essential selves. The mood remains desperate from the very beginning until the absolute last page, as the fates of both Brad and Dagny remain uncertain. Jeffrey cleverly paints Brad's transformation into an unrecognizable beast threatening the very existence of Dagny who has no place to hide or escape. You end up asking yourself whether you really know a person's very essence. You also wonder to what extent one must react and respond to survive in the most extreme moments of dread, uncertainty, and aloneness. Jeffrey had me in suspense throughout as he painted an abysmal picture, where the predicaments of both Brad and Dagny become emotionally intense. I could not shake this feeling of dread, as both of their lives are threatened by some unknown, terrifying, furious transformation, where neither character recognizes the other, and where it eventually seems that the only way through the terror might be that one character must perish if the other is to survive. A real page-turner for horror fans!