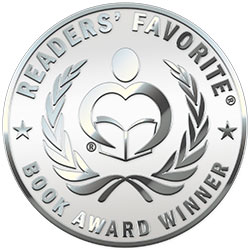 Reviewed by Lynn Fowlston for Readers' Favorite
Gabriel's Daughters by Janet Kay Jensen captured my attention from the first page and held it to the last. This is the story Zina Martin, sixteen years old, pregnant and abandoned by the man she thought loved her. Now she has no choice but to leave the only home she has ever known. Raised in a fundamentalist polygamous community, she was in all reality promised to another man. When she is offered a ride by a man and wife over the road team, she ends up in Chicago with a beautiful family to take care of her. Losing her baby and facing many trials and a distrust of men, she makes a go of her life and becomes quite a master chef. Missing her family, she finally, after ten years, connects with her sister who, as a doctor, also left the compound. Now that she has made this leap, can she also connect with her family in Utah and gain back her trust in men?

The author did a fantastic job developing the plot of this book. Janet Jensen breathed life into her characters. The characters are easy to connect to and the situations they face are very realistic. The quotes and scriptures before each chapter relate to the content of that chapter. This book never gets boring as we follow Zina on her journey: from her travels with Simon her roommate, to hiding out in her sister's barn to Miss Carolina, the old country healer from the hills of Kentucky. This book is appropriate for any age. I highly recommend Gabriel's Daughters by Janet Kay Jensen.