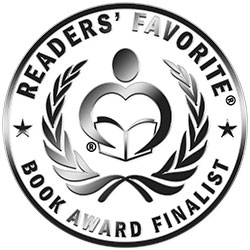 Reviewed by Francine Zane for Readers' Favorite
What do you get when you mix a pot-smoking polygamist with a liberal dose of lesbians, homosexuals and rock star ass doctors rightfully named The Rectal Surgeons? Wonder no more. Gadzooks! A Comically Quirky Audio Book by Adele Park provides living proof that we can all get along, well, most of us anyway. Dissenters who encounter Nadine may end up taking a dirt nap while everyone else goes on to live happily ever after, or at least continues to breathe the air and smoke the dope.

While Gadzooks! A Comically Quirky Audio Book started off slowly, I eventually found myself pulled into the characters' world of so much craziness that it made my family look almost sane. Urban Dictionary would be proud of author Adele Park and her colorful turn of phrase for everything from sex and tender body parts to wacky weed. My absolute favorite was "purple-headed yogurt shaker." I also enjoyed the author's take on polygamy and how it compares to more conventionally accepted relationships with pluses and minuses on both sides. I appreciated how her characters were unique enough that I had no problem keeping them straight.

I was not as impressed with chapter after chapter of character building before the real plot became apparent. In fact the assisted suicide portion of the book is hardly touched upon. I keep asking myself what this diverse set of characters really had to do with one another beyond the family tree connections; however, the author managed to pull it all together and left me satisfied that all the pieces really did fit together.