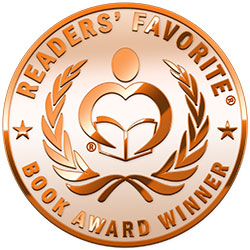 Reviewed by Tammy Ruggles for Readers' Favorite
Garkain: Book One of The Uluru Legacy by Anna J. Walner is an exciting urban fantasy novel that bends the genres and breaks the rules. The story opens with lead character Amelia musing on a flight back to the States about wanting to delete her former life. A great hook. She reviews recent events in her life, and this is how we are introduced to this compelling character and this exceptionally engaging story. Though some of the themes will be familiar to you--vampire and werewolf--you will be completely surprised in a very good way. Amelia's backstory is fascinating. Having been left at a Houston hospital 25 years earlier, she grew up searching for her biological family. Then she receives an odd text saying that it was time for her to "come home", and that The Colony needed her. The Colony? Things get even more intriguing, and this is what Walner does best. She builds intrigue, mystery, and suspense--first with the story and plot, then the characters, then the execution. She does this in a way that entices the audience without giving too much away all at once.

Just when you think the story is all set, another layer is peeled back, like the bloodlines Amelia comes from--Garkain on her mother's side, and Larougo on her father's. These are two separate secret societies, one vampire, the other werewolf. At birth, she was given away, not killed, and now she's being summoned home for a reason. I do like the fully-fleshed-out character of Amelia, and how she handles these mind-blowing revelations. You feel her character growth along with her, not just as a bystander reading a story. Walner's style draws you in and holds you through the plotlines. I like that the characters aren't always clear-cut, and the way the author changes the legendary werewolf and vampire trope. Roan is a great character, and I like the chemistry between him and Amelia. For a fresh, clever, dynamic drama that will leave you wanting more, Garkain: Book One of The Uluru Legacy by Anna J. Walner is a must-read. Fans of Twilight and Underworld will love this book.