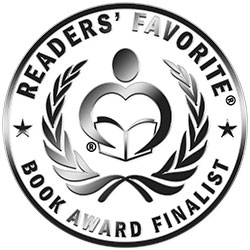 Reviewed by Anne Boling for Readers' Favorite
"Gerry the Giraffe" is written by Melissa Northway and illustrated by Jennifer Mercede. The first thing that jumped out at me when I saw this book was the delightful colors of Gerry. The illustrator has given him orange, giving him the look of a quirky personality. In the thirty two page book we learn that, like other young giraffes in Africa, Gerry likes to play volleyball. Gerry was left at home while the Super Sonics went to Volleyball Camp. Gerry was very sad; he wasn't invited to go because Gerry was small and the other giraffes did not think he could play. Gerry couldn't force himself to grow but he could practice every day and become the best player possible. That summer Gerry ran, bounced the ball on his nose, jumped, and raced. Each day he became stronger and faster. He also grew; when the other giraffes came home from camp he was taller than they were. Now everyone wanted Gerry on their team.

As I mentioned earlier, I love the illustrations. The colors are cheerful and eye-catching. The story teaches perseverance, as Gerry wakes up early each morning to practice and train. This book is just the right length to hold a child's attention without taxing their attention span. The end of this book has facts about giraffes. I never knew that giraffe's patterns are unique and help them to blend into their surroundings. Their tongues can reach 18 inches. I like this book and highly recommend this book for children from preschool through third grade.