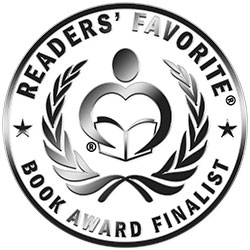 Reviewed by Sarah Stuart for Readers' Favorite
Ghosts in Sunlight by Gretta Curran Browne is an epic story that spans forty-four years, the class divide between an aristocratic family and a young woman brought up in an orphanage, and the countries of France, America, England, Vietnam, and Sweden. It is a story of obsession – passionate love of people and power, greed and immorality, and implacable, unforgiving hatred. It opens in Paris, a beautiful city despoiled by conquering Nazis, with the sixteen-year-old daughter of a wealthy jeweler, Philippe Castineau. Jacqueline, dressed as a boy and pretending idiocy, joins the French Resistance and kills without mercy. Married, she lives for her son, Marc, whom she sees as a true Castineau. Marc lives on only in letters written to him in Vietnam by Marian – lover, mother, and widow – and the flashback memories of Nam veteran, Marc's friend, Jimmy Overman. Will Jacqueline meet her match in Marc and Marian's son?

Steeped in literature as one might expect of writers and publishers, invaded by the music of each decade, and gloriously multicultural, Ghosts in Sunlight is the book out of countless thousands I have read that made me, like Phil, answer when asked how I wanted my coffee, say "in peace". Time after time, I guessed what was coming, and sometimes I was right and sometimes shockingly wrong, but I had to know. The pace is unforgiving, every character strides through the pages alive, vivid, and believable, and the plot is flawless – a superbly written whole. This is an overpowering, sensual love story, a political testimony that argues against American involvement in Vietnam, and an intense thriller. For Gretta Curran Browne's Ghosts in Sunlight, "the only word is wow".