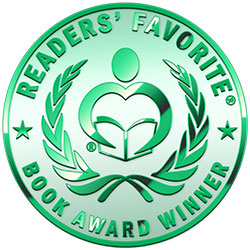 Reviewed by Risah Salazar for Readers' Favorite
In Gin's Tonic by Olivia Owen, Virginia Lee, or simply Gin, is running away from her past. She blames herself for the death of her husband and son, Jasper. When she can't take it any longer, she decides to drive away -- no particular destination; she just wants to get as far away as she can from her current life. When confusion creeps in and she's desperate to go back home, she nearly causes a road accident. Thankfully, no one is hurt. But the woman in the other car is crying out for help as she is about to give birth. This wild encounter is followed by a few more friendly gestures and the next thing she knows, she has found a new family and is caught up in a love triangle in a town with a familiar name -- Jasper.

With a feminist nature and a diverse set of characters, this book is a wonderful piece of fiction. The protagonists are imperfect but it's easy to fall in love with them because they are perfectly written. They are deep and their motivations are clear. The plot is unique, complex, and surprisingly touching. Gin's Tonic will teach you that love can exist in many forms, but it should start with yourself. Gin's Tonic by Olivia Owen is a combination of heart-warming drama and sultry romance. Highly recommended to all those readers looking for a second chance in life and in love.