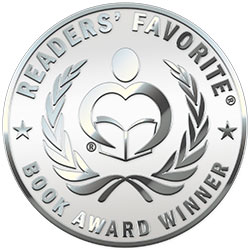 Reviewed by Peggy Jo Wipf for Readers' Favorite
Gramps & Me in the Galaxy by Anna Lamson is a colorful and whimsical book for children. The story is told by a little boy and the adventure he solved with Gramps. While traveling the galaxy, the King of Mars asks for their help. A hideous monster from Neptune is making its way toward Mars and from there the whole galaxy. As they travel to Neptune, they meet many curious creatures that plant seeds of fright in the grandson's mind. Gramps understands the active thoughts of children and the doubts they have of the unknown. The young grandson is in charge of Gramps' briefcase that holds mysterious supplies. Do they have what they need to defeat this dreadful monster?

Anna Lamson writes in a poetic rhythm that will enthrall parents and children alike. Gramps & Me in the Galaxy will have children mesmerized with the creative pictures and funny situations in which the grandfather and grandson find themselves. The variety of creatures ignites an inventive imagination. This is a book that children will request continually and would make a splendid gift to youngsters. Other than the flow of the words, my favorite part was the Kung Fu fighting cat. It made me laugh every time I came to that part. This book is an excellent start to more adventures with Gramps. Every good children's book is characterized by the illustrator's creativity and technique. David Stedmond turned Gramps & Me in the Galaxy into a distinguished work that emphasized the skill of the author by blending the pictures with the characters.