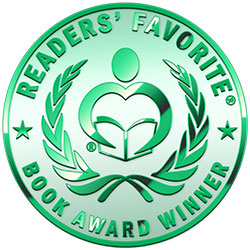 Reviewed by Lit Amri for Readers' Favorite
How would a sorcerer punish a thief? Ganfrey was caught by Ragonnard when she broke into his mansion and attempted to steal some of his belongings. The anti-social Ragonnard, however, was willing to overlook her crime on one condition; steal a painting for him from King Credos' palace. A suicidal task for a small thief, especially when the palace was guarded under the watchful eyes of Lautrec, a dedicated and no nonsense captain of the guards. A funny, fantasy tale of misadventures filled with clumsy thieving, sorcery, illusions and talking furniture – all due to one mysterious painting of a grumpy old man.

Chapter one was a humorous start right away. The author successfully depicted the talking furniture in a casual, funny tone. My favorite character would be Ganfrey. I loved her tenacious and calm demeanor when she tried to talk herself out of trouble. There were more than one protagonist in the story, and all of them were very well-developed and memorable. The cheeky names of the characters, places and things – such as the Yellow Parchments, the fantasy version of Yellow Pages - made me smile. My only disappointment was that the cover could be better in compliance with the exceptionally well-crafted tale. Overall, "Growing Disenchantments" was the most enjoyable, casual and funny story in fantasy genre that I've read so far. I do wish that there will be more stories such as this one and hopefully they will be written by K.D. Berry.