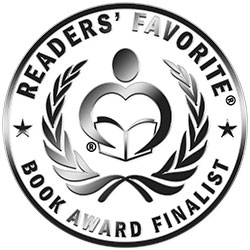 Reviewed by Lynette Fowlston for Readers' Favorite
"Guava Dreams" is a fictional memoir or, as the author writes, "A Memoir, Mostly True". I questioned what was truth and what was fiction. The setting is the 1940`s and 1950`s.

In 1946, at the close of WWII, George O'Neill moved his family from New Jersey to Florida to start over. On the outskirts of Miami in a little town called Uleta, they parked their trailer and began life anew. George built their new home. Louise O'Neill , five years old and the middle child, narrates her story as she looks back on her life. They lived in a town where different cultures clashed. Circus performers, to vagabonds, gypsies and Indians abound. Louise was from a dysfunctional family. Her father worked hard, her mother had problems that she tried to keep hidden. Louise had two brothers, the oldest was headed for a life of trouble making and the younger needed to grow up. Louise wandered around the area and met an assortment of different people, mostly circus performers and became friends with most of them. At times, she wondered about her own life as she closed herself off in dreams. We follow along beside her as she finds happiness and sorrow, enters the world of rock and roll, television and sex. She came to understand her mother as she learned more about her past.

I grew up in the same generation and was a middle child. I believe this helped me relate to the author`s story. This is such a fascinating read. The reader journeys through the childhood of a young girl. We see her fears, her joys, and her sorrows growing up in an time that is now lost, except for those of us who are old enough to remember. Beautifully written.