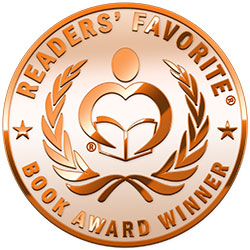 Reviewed by Sheena Monnin for Readers' Favorite
Guns and Gods in My Genes by Neill McKee is a heartwarming and informative account of a family's true history and genealogy over the course of generations. The author writes with wit and candor, chronicling interesting, amusing, and fascinating stories from the lives of his ancestors. Neill McKee takes the time to describe not only the setting and the people within each chapter, but he also provides insights into the traditions and cultural norms of the day, a skill that brings to life each delightful tale. He also takes care to acknowledge and discuss how indigenous peoples were impacted by the westward migration of many European cultures and peoples. By the end of the book, he has successfully taken the reader across the country and into the hearts and lives of the people connected to him and that he is proud to call his family.

As a reader who is not connected to or familiar with their own ancestry, I found myself totally drawn in by the incredible charm author Neill McKee uses to describe the people and places in his book, Guns and Gods in My Genes. I like the order and flow of the book and the use of high-quality images to illustrate and supplement the tales within the narrative. The author respectfully catalogs the reality of life for his ancestors, keeping true to the tone and restrictions of the time. The author's way with words in this book made me smile and chuckle to myself while I was learning about different places and ways of living in decades gone by.