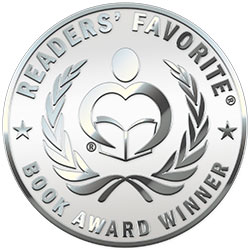 Reviewed by Kim Anisi for Readers' Favorite
Connor, one of the two main characters in Guyliner by J. Leigh Bailey, is a 17-year-old golden boy. He has a pretty girlfriend who thinks she hit the jackpot because he doesn't have the ONE thing on his mind all the time, he excels at sports, and is popular. Enter Graham: the new guy at school. He is different and wearing eye liner. It is clear right away that he is anything but straight. Connor and Graham get in trouble together and have to face the consequences. This leads to them discovering something about Connor's own preferences, and eventually it might ruin everything Connor had hoped for in his future.

Guyliner by J. Leigh Bailey is a lovely coming-of-age and coming out story that tells an exciting tale about a boy who needs to discover who he truly is and his own sexuality. I found the characters well developed; it was great that Graham had a proper back story and was not only the hot guy that turned up to show some other guy that he actually likes boys better than girls. The two young men go through a lot; they have to deal with family issues and with bullies at school. Not all of those challenges are easily solved, and I found it interesting to follow the story of Connor and Graham. The interactions between them and other characters in the book seemed realistic, and I enjoyed every single page of the story.