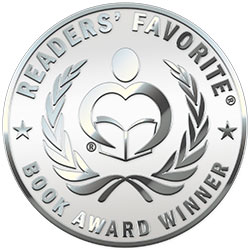 Reviewed by Rich Follett for Readers' Favorite
Happy Utopia Day, Joe McCarthy by J.T. Lundy is a witty, satiric cautionary tale about a 'James Bond wannabe' U.S. Customs Officer named Chris Thompson, who is summoned from his mundane job by the President of the United States to serve as a special agent during a state of emergency. Apparently, Mexico and Canada are invading the U.S. with the alleged help of the President's Chief of Staff, in concert with a clandestine McCarthyesque movement determined to scuttle democracy as we know it, thereby righting unspeakable and innumerable evils born of foreign infiltration. The principal characters in this delightful farce - Thompson, his ever-complaining wife, the President, his Chief of Staff and a host of other two-dimensional denizens of J.T. Lundy's dystopian world - display a spot-on, collective quirky shallowness worthy of Moliére. Both the dialogue and the action are fast-paced, full of reversals and zingers, and sure to please even the most discriminating, jaded readers of political satire.

One of the most delightful aspects of this crazy ride is that the key players seem to be winking at us from the pages, keenly aware of their own incompetence. Early in the game, a chemically compromised President Wright, refusing to relinquish Las Vegas to invaders from Mexico, reveals his misplaced priorities when he declares: "The showgirls at the Flamingo and the buffet at the Bellagio are the only things that keep me going sometimes." Later, Chris Thompson displays his darkly comic meta-cognitive flair by revealing (after being arrested by campus cops for agitating at a college protest): "We don't stand a chance. I'm an amateur relying on James Bond movies for inspiration and tactics." The entire text is peppered with inane Joseph McCarthy quotes (to begin most chapters) and sidesplitting, deadpan neo-Shakespeare asides. This raucous romp truly has something for everyone. At 189 pages, it is also a brisk and entertaining read - perfect bedside fare.

J.T. Lundy's Happy Utopia Day, Joe McCarthy is a delectable confection of political satire with a healthy dose of prescient real-time insight - a must-read for those who have rationalized the rampant xenophobia that daily threatens to extinguish the American Dream.