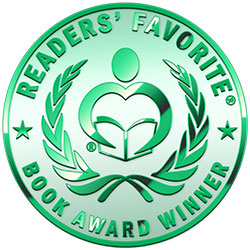 Reviewed by Vincent Dublado for Readers' Favorite
A mother and son tandem with a mutual gustatory delight set out to explore a profound travelogue of recipes spun from the thread of wanderlust and close family ties. Johanna and Craig Harlen offer a take on an international food adventure with Have Food Will Travel. Johanna Harlen focuses on a biographical approach that traces the roots of her wanderlust and culinary skills through a chosen selection of recipes. However, these recipes function like succulent visual chapters in the life of Johanna, as they originate from countries where she left her footprints. Her son and co-author, Craig, a photographer and pastry chef in his own right, provides the hunger-inducing photographs. From South Africa to North America, every food in this artistic cookbook reflects the diversity and the episodes of a mother and son traveling together.

Throughout this book, Johanna Harlen's writing is up-close and personal, as if she is talking to her reader over a cup of coffee. This is effective in conveying an atmosphere for a book that appeals to our gastronomic senses. She delivers her personal story with meticulous attention to detail, but saying only what she feels is necessary. The recipes, along with their arresting photographs, tell a considerable portion about her globetrotting. The selection of food in Have Food Will Travel is appealing not only in taste but also in preparation. Whether you aspire to be a chef or a home-based cook, there is something to appreciate in this selection of international recipes. Every dish is a travel adventure without leaving home. Your taste buds will transport you to foreign locales.