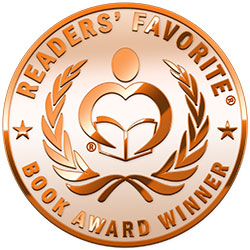 Reviewed by Saifunnissa Hassam for Readers' Favorite
Mike Waller's science fiction novel Hawk: Hellfire is set on planets in the Confederation Guarda and on Scenna, a remote and independent planet. Krystian Hauken, or Hawk, is imprisoned on an airless moon for a crime he did not commit: A deadly explosion on his home planet of Arkeden. He seizes the opportunity to escape in exchange for a mission to oust dictator Basa from Scenna. Hawk has extensive and formidable skills from his military and mercenary past. Abigail Renner, a Guarda officer on Attika, is determined to find the source of an extremely addictive deadly hallucinogenic drug, Hellfire. When she discovers a freighter transporting Hellfire, she tracks it in a Guarda stealth spaceship to Scenna. Hawk's and Abbie's paths cross in Scenna. The Scenna rebel leader Sarnai has only limited weaponry to fight General Basa. Hawk's plan to attack Basa must be successful and will require extraordinary teamwork and courage.

I thoroughly enjoyed reading Mike Waller's Hawk: Hellfire for its key characters, Hawk, Abbie, and Sarnai, and for its richly imagined setting. Hawk, Abbie, and Sarnai are driven by different motives. I liked the development of the key characters, how their life-experiences influence them, their courage in fighting Basa, and how the challenges on Scenna change them. Hawk comes to terms with his mercenary past. Abbie shows herself to be extraordinarily resilient and capable of leadership beyond that of a Guarda officer. Sarnai must consider Scenna's ability to defend itself against off-world greed for its rare metal resources. I liked the involvement of Scenna's ordinary people and how Hawk builds trust and teamwork. Finally, I loved the vivid and richly imagined history of humanity's expansion from Earth into deep space, and the impact of quantum drives on interstellar expansion. Hawk: Hellfire is a terrific science fiction tale, full of action, and is thought-provoking!