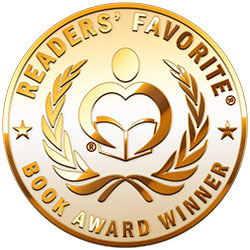 Reviewed by Lisa Jones for Readers' Favorite
Heart Shaped Rock by Laura Roppé is a coming of age, yet moving tale about a girl named Shaynee. She is sixteen and is still coping with the raw pangs of grief from losing her mom to cancer. Her dad and little brother have their own way of dealing with things, but in the end, only talking and acknowledging their loss as a family helps. Shaynee is lucky as her best friend Tiffany was there for her throughout it all. She manages to get Shaynee a job at a coffee house where she works and this is where she meets her soul-mate, Dean. Things are wonderful until one disastrous night; I suppose true love is never plain sailing. The story plays out a Romeo and Juliet theme - will they or won't they? There is humour, sorrow and happiness all rolled into one.

Laura Roppé has delivered a truly unmissable novel in Heart Shaped Rock. She told the story in a beautiful way that captured my heart from the beginning. I loved the way that the relationships between Shaynee, her dad and little brother Lennox played out. It was so touching and it did bring a tear to my eye, especially when their mom had planned for birthdays after her death. The character of Dean was so wonderful because of his endearing qualities. What I found amazing was that the author has also created unique songs for the book and I can't wait to download them. It gives the book a special touch which is unique. The author's story was incredible as she based some of this book on her own story. She is remarkable in every way! Coming through the difficult battle against cancer and being able to deliver this beautiful piece of literature. Everyone must read this book, it is amazing!!!!!