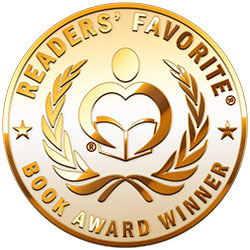 Reviewed by Joanie Chevalier for Readers' Favorite
C.A. King's talent in High Heels and Mistletoe is her endearing three-dimensional characters. Julietta is a woman who knows what she likes: her work and ignoring anything Christmas. In fact, lying on the beach, alone, with a drink in her hand, is her dream winter vacation. But Julietta's world changed dramatically when she bumped into Luke Winslow, the ultimate playboy, a tabloid sensation with beautiful women eager to be by his side. From first sight, Luke was smitten with Julietta and tried everything under the sun to woo her, even delaying signing the contract Julietta's boss had assigned to her. But because Luke is delaying, Julietta is getting more and more annoyed, and when she realizes her beach vacation is cruelly canceled, she is determined to be all business and resist Luke's unwavering charm.

High Heels and Mistletoe by C.A. King is a delightful seasonal story, complete with the wonder of the Christmas spirit, love, and a family curse that must be solved. I found myself rooting for Julietta and Luke as their story progressed, shouting at Julietta to pull off her protective shield to accept love, and smiling as I read Luke's enthusiasm for the Christmas season. These two had a few misunderstandings that made my heart melt and I couldn't put the book down until I got to the end. High Heels and Mistletoe is short enough to finish within an evening or two in front of a cozy fire with a cup of hot cocoa, but not short on good storytelling. Recommended for all who love a happy ending.