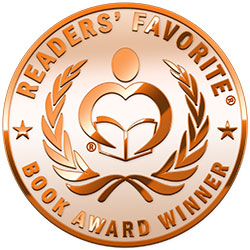 Reviewed by Lit Amri for Readers' Favorite
Earth is in a dystopian state due to centuries of damaging war. Jezekiah Van Buren, the intelligent yet reluctant future Lord High Protector of Earth of the Great Family Van Buren, has arranged a treaty. By marrying off his estranged younger sister, Letticia, to an alpha Lupan named Strongarm, the Lupans will become Earth's powerful allies. The treaty will restore Earth to its former glory and release Jezekiah from his duty as the Earth's next Protector. Upon arriving home, Jezekiah expected the trouble he faces to stay alive as he is targeted by his sister's hired assassins. Yet love isn't one of them when he stumbles upon a warrior woman, Keiko. Unfortunately, Strongarm has also fallen for Keiko. Who will win Keiko's heart in the end?

Set in post-apocalyptic Hawaii, Home World is a fascinating and original sci-fi tale from Bonnie Milani with a lot of political struggles, family drama and romance. The characters' development is clearly one of the main strengths of the story – they propel the plot nicely. The future technologies in the story are impressive but I did have my moments of confusion to try to grasp all of them; ShipMind, NetMind, KnowNet and whatnot. Additionally, as the result of genetic manipulations, there are different classes of humanoid too; the Natural, Sprite, Lupan, Aryan and the weather-sensitive miner type. It took me a while to familiarize myself with the world that Milani created.

Overall, Milani's unique sci-fi story is well-crafted and comprehensive. She is an intriguing writer with an eye for detail and a good sense of pacing. Her thoughtful prose is a rare find, and I'm eager to read her next work. Sci-fi fans will find Home World a good addition to their favorite books.