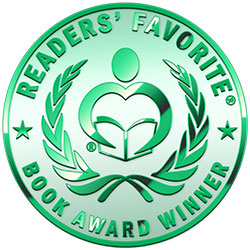 Reviewed by Kerliza Foon for Readers' Favorite
Maryann Jordan writes a steamy romantic suspense story that might just have you asking: "Where can I find a guy like that?" Meet Montgomery Honor Lytton, also known as Monty. Monty is a former FBI agent who now works in the private sector for Saints Protection and Investigations Agency. His life seems boring and dull until he happens to see an interesting woman on a date one night. In walks Angel Cartwright, owner of Angel's Cupcake Heaven. Angel is a sassy curvy girl whose confidence and personality are both charming and endearing. Monty is struck by how colorful she is and, boy, does he wish he could meet her. Well, in steps fate and the two meet over a case that Monty is pursuing. Everything seems to be working out until the case takes a turn for the worse and Angel is caught in the crossfire. Now Monty and his team must do all they can to solve the case and keep Angel safe. Can they solve the case in time?

Honor Love is part of the Saints Protection and Investigations Series, but can be read as a standalone. I liked Monty, but I mostly loved Angel. She's sassy, funny and adorable. I wish sometimes my brain worked as quickly as hers does because she has some of the best comeback lines in this novel. I felt that the romantic angle was just a little too compact. I know it could happen that way in real life, but the drama was more in the case and, in some moments, I felt that Angel's personality did not shine through completely. On the other hand, Monty was interesting and the case took a surprising turn. I thought I had it figured out and then, BAM! Maryann Jordan surprised me. You've got to appreciate it when the author can pull the wool over your eyes. I enjoyed this book and I'll most likely pick up the other books in this series.