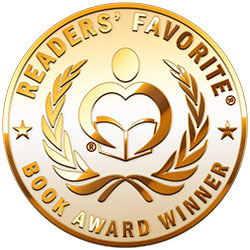 Reviewed by Emily-Jane Hills Orford for Readers' Favorite
Do you know how far away heaven is? When our loved ones leave us, we are told they go to heaven, but where is heaven? We assume it's somewhere up there, but where exactly? Children aren't the only ones asking these same questions, but how can we answer their questions about heaven? Simply put, it's all about faith. We believe that our connection with our loved ones remains within us for all eternity. And that's heaven: "Heaven is near, and yet Heaven is far./ Because Heaven, my dear, is wherever you are."

Amy Skala Tischmann's picture book story, How Far is Heaven?, follows a little boy's questions about heaven. Tucked in bed, with his mom beside him, he wants to know where heaven is because that's where his beloved Grandpa has gone. Told in rhyming verse, the author allows the little boy to begin the story with his poignant question, "How far is Heaven? … Is it really that far, Is it far, far away?" Mom has all the right answers. Some of her answers bring more questions, as thoughts of heaven and those we've loved and lost being within us can be confusing, especially since we can't see what is within us and in the beauty of the world all around us. But these questions lead to more solid answers, told with compassion in a simple language with simple comparisons to help the little boy understand. The question/answer approach to developing this plot is told in rhyming verse with beautiful illustrations. Told with care and consideration of the mind of a child, the author has created a sweet story that is heartwarming and powerful, tender and reminiscent, all in one. This is a must-read many times over.