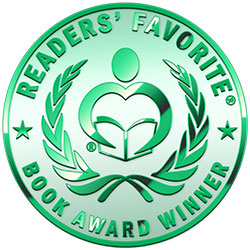 Reviewed by Mamta Madhavan for Readers' Favorite
Hundred Miles to Nowhere: An Unlikely Love Story by Elisa Korenne is the author's personal story and it is the typical romantic interlude when a city girl meets a country boy and they fall in love. The story begins with Elisa moving to New York Mills, Minnesota after taking up a job as singer/song writer. It is here she meets the love of her life and soul mate, Chris Klein, a homegrown insurance agent. Love blossoms and Elisa is able to carry on with a long distance relationship after she moves back to her place in New York. The couple's five-year journey is a revelation of how their different worlds collide and eventually readers get to see Elisa moving back to Minnesota, the place she finally calls home.

This beautiful love story throws light on how the couple tries to navigate their differences, and Elisa's transformation from that of a city-bred girl to that of someone who begins to enjoy the solitude and beauty of the countryside. The many tender moments between Chris and Elisa are real and relatable and the author makes these palpable to readers with her detailed descriptions. What makes the book unique and refreshing is that the author is telling her own love story, her culture shock, and life experiences, which make it personal, intimate, and soul-searching to readers.

The idea of having a reader's guide at the end of the book is a good one because it will help readers reflect on the story once they finish reading the book. I like the author's style of writing. There is wit, humor, yet at the same time the author speaks about life, and their love which is heartwarming. The culture shock, adjusting to new surroundings, love, transformation, and how their love evolves make this a captivating love story that will leave an indelible mark on the minds of readers.